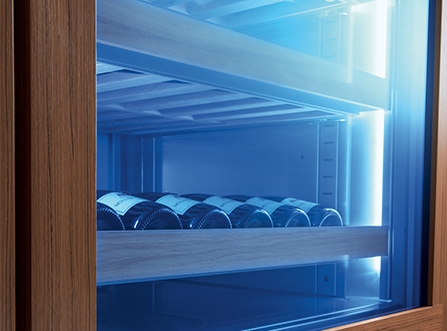 Dual temperature
Specific refrigeration for different types of wine. Expo Wine in the two-compartment configuration allows the setting of temperatures dedicated to the different types of wine.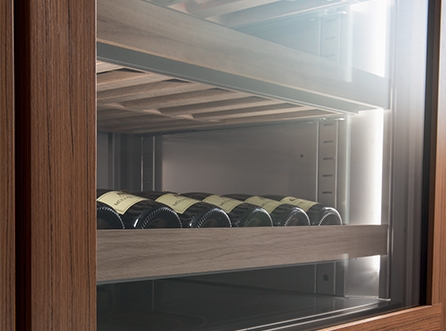 Quick cooling
By setting the temperature and duration, the contents of the winery can be cooled quickly.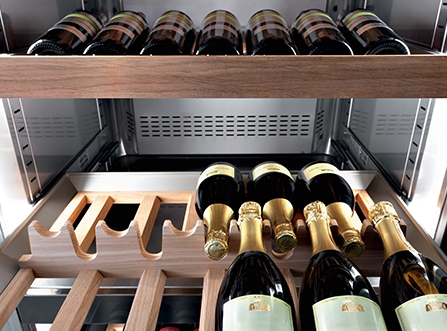 Low Emission
LOW EMISSION glass chamber with anti-UV filter to preserve wine from external light which could damage wine.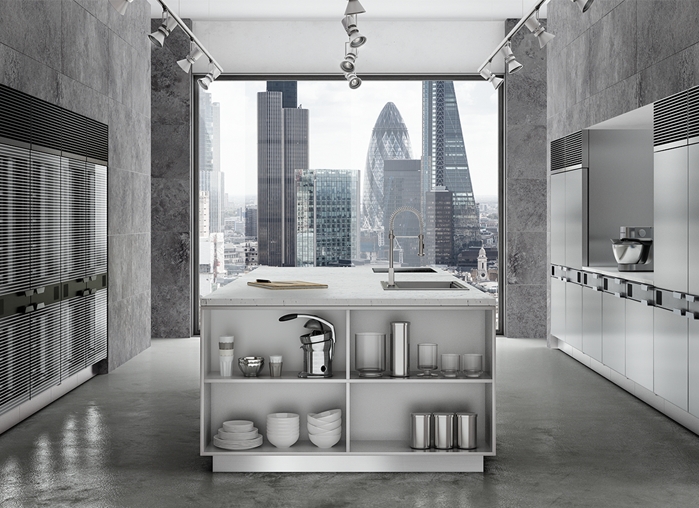 Complete your Hizone professional kitchen with nonrefrigerated elements: neutral compartments, tables, wall units and shelves.
NON-REFRIGERATED PRODUCTS