Furniture
Design and functionality also for storage
The HIZONE concept completes its range with a wide choice of customisable neutral elements with non-refrigerated compartments for an easy hygienic preservation.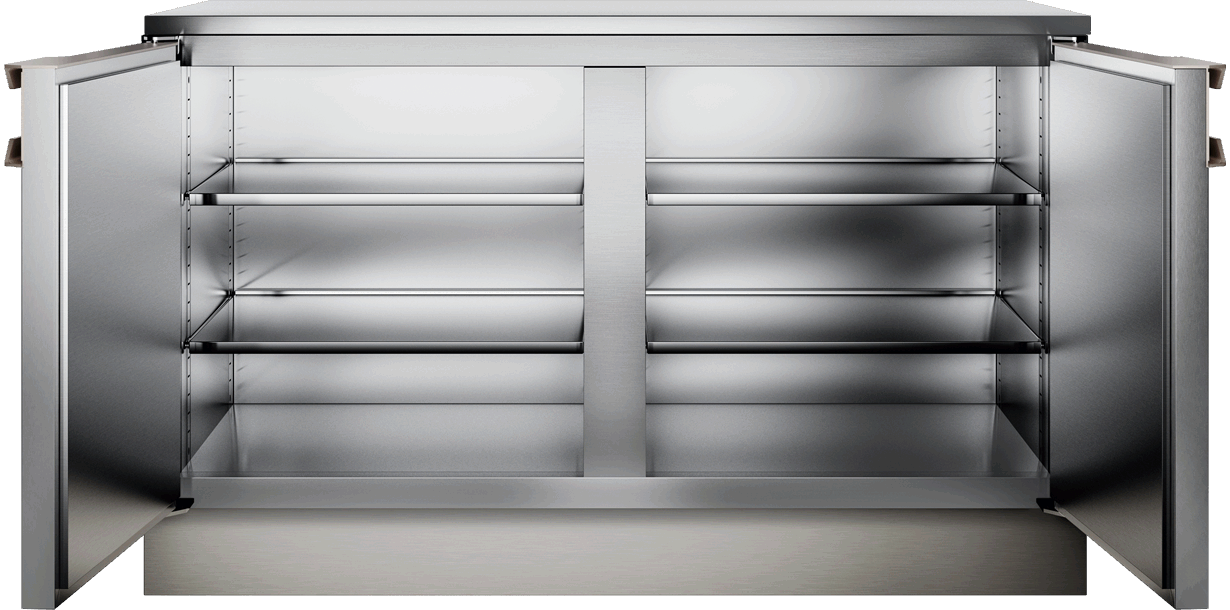 Counters, cabinets, wall units and shelves
NEUTRAL SHELVES AND COMPARTMENTS
The shelves complete the furnishing with spaces to place supporting equipment and ingredients that must always be available. The retractable rack is used to customise the arrangement of the shelves according to requirement.
Request Information
The cabinets and counters non refrigerated made internally in STEEL AISI 304 and with external finished in anti-fingerprint for an easy cleaning; cyclopentane insulation allow the maximum stability.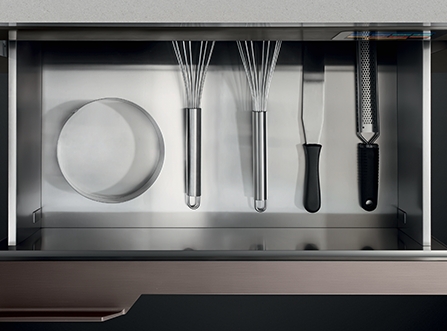 The tables can be furnished with drawers, large and completely in stainless STEEL AISI 304 equipped with soft Slow Motion lock.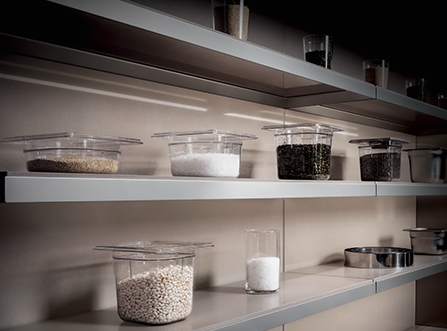 The backlit shelves offer increased comfortable work spaces and uniform kitchen lighting.