Winery
Display and optimal temperature for all wines
With EXPO WINE and TOP WINE it is possible to display and conserve wines, also the most refined, at the right temperature (from +2°C to +18°C) guaranteeing the right level of humidity.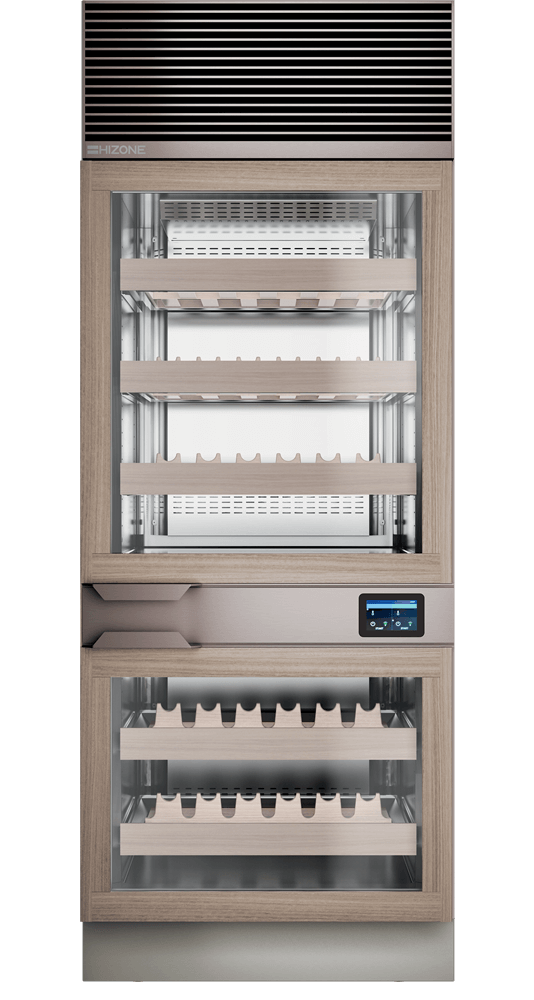 Expo Wine & Top Wine
DUAL TEMPERATURE
Specific refrigeration for different types of wine. Expo Wine in the two-compartment configuration allows the setting of temperatures dedicated to the different types of wine.
QUICK COOLING
By setting the temperature and duration, the contents of the winery can be cooled quickly.
Request Information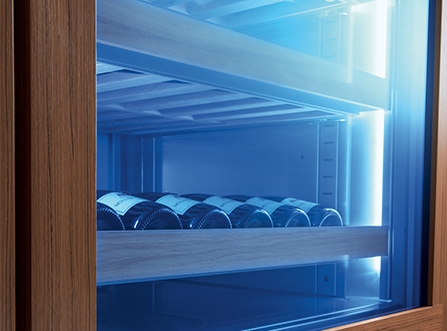 EXPO WINE and TOP WINE can be configured with RGB lights (optional) choosing the color which best matches with the location.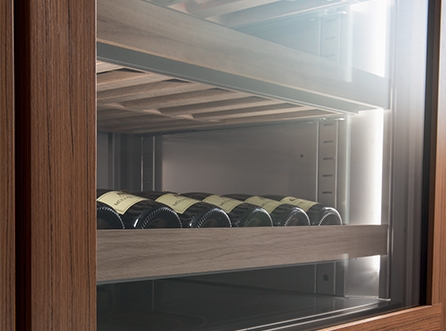 LOW EMISSION glass chamber with anti-UV filter to preserve wine from external light which could damage wine.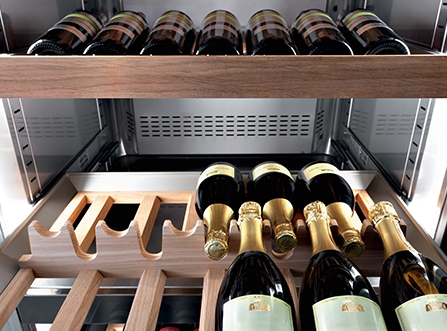 Specific display drawers for different wines: still wines and sparkling wines. SLOW MOTION sliding guides facilitate the opening and closing of the shelves Optionally, FLAT or HIGH VIEW display trays able to guarantee optimum visibility of the displayed product.